Frontline Healthcare Worker Ripped Off While Saving Lives
While most folks are looking for ways to show their appreciation to frontline healthcare workers, some shameless thieves ripped off a hardworking RN at Southern Ohio Medical Center in broad daylight
Medical-Surgical
Unit Nurse Nathan Stevens tells us the bold bandits drove a U-Haul right into the hospital's employee parking lot and loaded up his red Suzuki GSXR 600 motorcycle without blinking an eye. When he got off his 10 ½ hour shift and headed to his parking spot, all that was left in the space were some parts from his wheel lock!
Security footage shows the crooks pulling into the parking garage just after 6 am. They make quick work of destroying
his motion-detecting bike lock
and loading his motorcycle onto the U-Haul.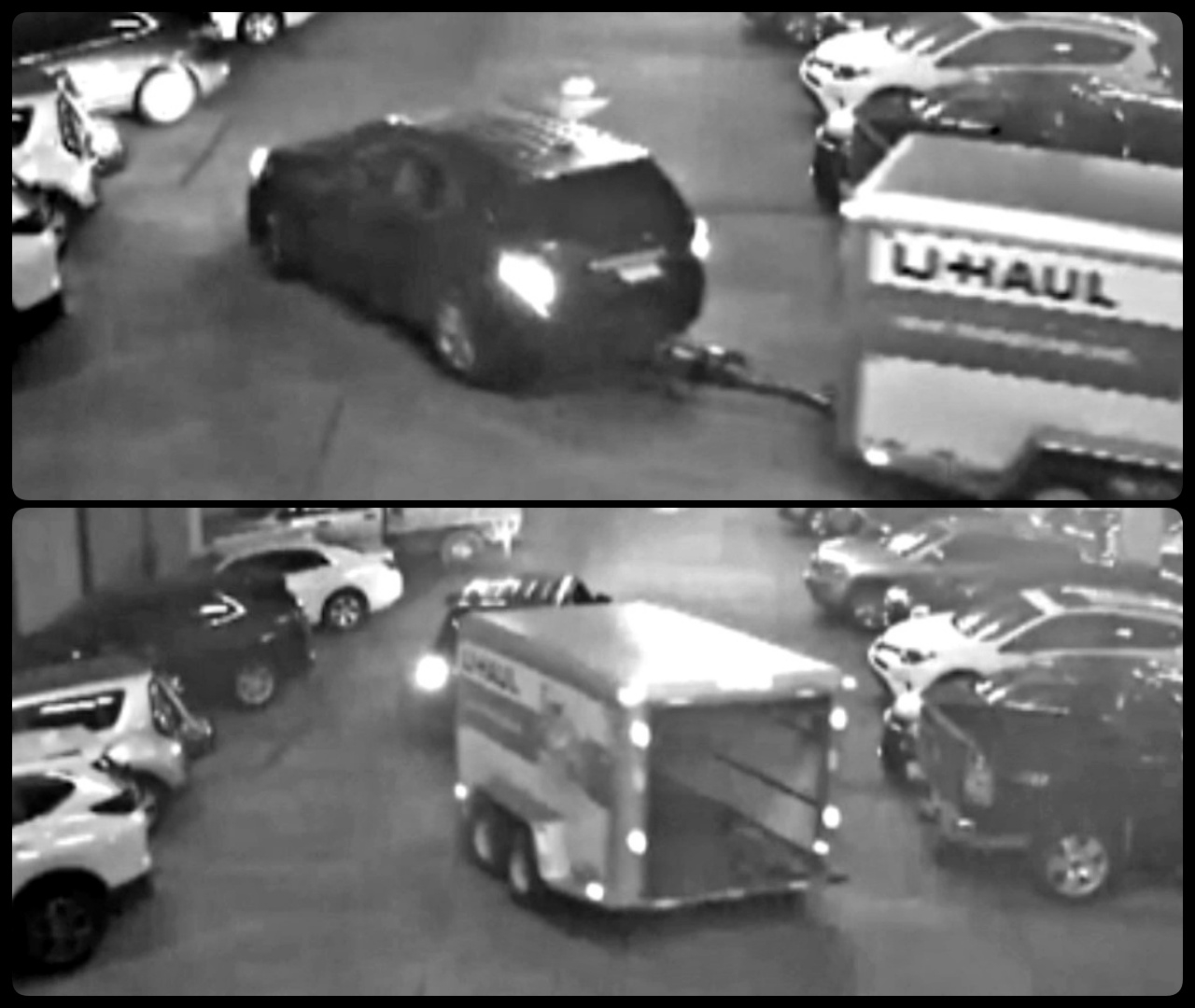 Stevens provided SCDN with images of where the bike was parked and the broken pieces of lock left behind by the thieves.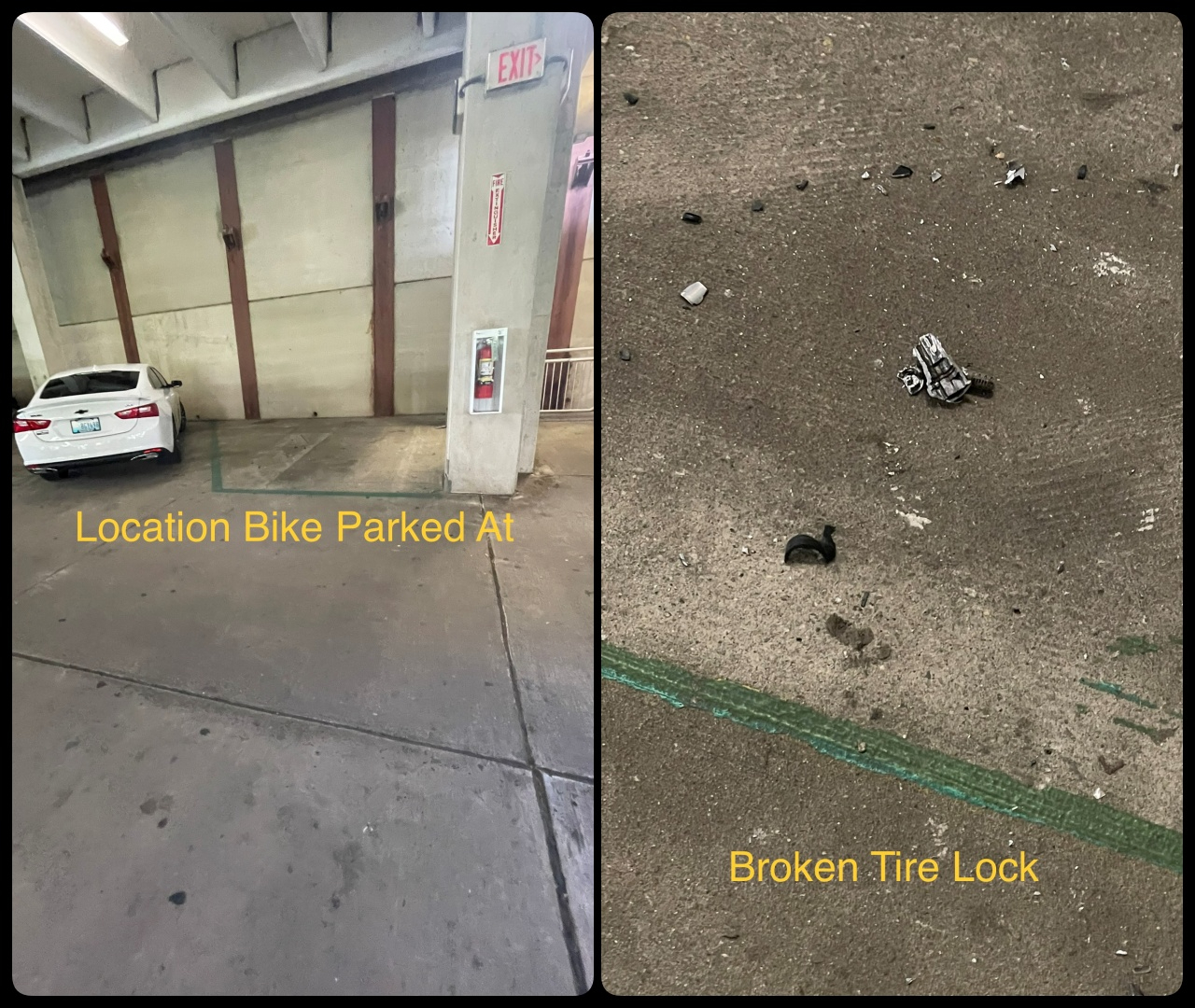 According to Stevens, the only person caught on the grainy surveillance video is a  very obese man that appears to be in his early to mid-40s. 
The thieves drove a black equinox with a U-haul attached to it. The plates appear to have been bent to avoid the video cameras but a witness said the tag started with JCS.
Caught In The Act
A witness saw the incident and contacted both the police who told them to contact hospital security, which they did. The witness described two thieves as:
A male driver with light-color facial hair wearing an American flag facemask.

An overweight

male passenger, clean-shaven around 5' 11". He wore a blue t-shirt and blue jersey shorts.
Stevens says it's not the value of the 15-year-old bike that frustrates him. "while trying to provide for my family and working as a nurse taking care of very ill patients, I now have to worry about someone stealing my personal property! Property that I have worked very hard for! I have spent hundreds of hours working on my bike, personalizing it how I like. I do not want this to happen to anyone else that drives a motorcycle! I am truly devastated that someone can so brazenly steal property that doesn't belong to them."
Stevens also says it appears that stealing was nothing new to the culprit in the video. "The man appeared relaxed. He didn't wear a mask.  It is unlikely this is his first time doing such a crime and I believe it is unlikely he will never strike again! I Feel like if these thieves are local, others should be on the lookout before this happens to anybody else!"
The 2006 Suzuki GSXR 600 has an Ohio license plate numbered Suzuki GSXR 600.
If you have any information about the whereabouts of the motorcycle or the theft, contact the Portsmouth Police Department at 740-354-1600 (Detectives) or 740-353-4101 (Dispatch).
UPDATE 07/20/21
Nathan has just contacted us with this message. "
I wanted to inform you we were able to recover the bike!! My fiancée and I went searching for hours the last couple of days, looking for it …with the push from the media, I believe one guy will be thrown into jail tonight! We don't believe it was the same guy from the camera, however. The Sheriff's department received a tip from someone who called from the Briar Patch due to suspicious activity…when the sheriff's deputy arrived, two people (man and woman) fled on foot, leaving behind another motorcycle that one of them drove there on! They apprehended a guy who was loading the bike on the bed, loading my motorcycle up using a 1977 F350 using a makeshift wench and tied down with battery cables. There is significant damage that has been done and sadly, I highly doubt it's salvageable! I have attached images if they are useful! I mistakenly left my title in my motorcycle and the man who was apprehended signed it as if I sold it to him! However, this is completely fabricated and no notary stamp was present on it! His story was I sold him my motorcycle 3 weeks ago at Rally's! Despite his claim, I have a significant amount of camera footage that disproves his statement thanks to Southern Ohio Medical Center! Their security team, led by David Hall, has been instrumental in retrieving my motorcycle, cooperating with me and the police departments. David Hall has even called to check on me and make sure I was able to get a ride home immediately following the robbery! This sure has been a mess but I am glad to know the police are doing their job and we're hopeful all of these corrupt people are placed in jail.
Additionally, I spoke with a gentleman at the scene that owns Pendelton's Collison Repairs who told me he has recently had 4 sports bikes and two vehicles stolen from him in recent weeks. Hopefully, the current and future arrests stop all of this, and Pendelton's is able to get their stolen property back! I plan to go to court to face the individual(s) responsible for my stolen property.
I just wanted to let you know all your help has paid off and hope these articles keep people safe and vigilant to all of the corrupt people that are responsible for recent thefts around Scioto County!